Date: Thursday, April 30th at 1 pm ET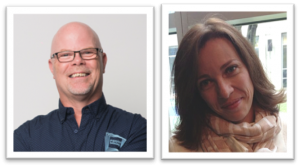 Speakers: Bill Campbell, Audiologist and Erica Zaia, Audiologist
eAudiology as a tool to reach patients who may find it challenging to access an audiology clinic in person has gained notoriety recently, due in part to the coronavirus crisis. Clinicians who wish to implement eAudiology components in their practice are challenged by the confusing tangle of layered privacy legislation. Gaining a complete understanding of relevant privacy legislation and how it applies to eAudiology is a challenge even for those who have access to legal advice and other resources. The legislation as it exists today is said to be outdated, layered, and often contradictory. The degree of responsibility and liability for the clinician is dependent on outside factors.
Additionally, there are a myriad of possible solutions for eAudiology service delivery. There are videoconference and data-sharing platforms designed for eHealth, for business, and for social communication. Some are available at no cost, while some have significant fees for use. As well, some platforms are easily accessed and understood by patients, where some may be cumbersome to use. Platforms that are based in other countries may or may not be compliant with applicable Canadian privacy legislation.
This webinar is intended to assist hearing health care clinicians in navigating the privacy 'fog' and to make informed decisions to ensure patient confidentiality. As well, real world practical experience and solutions will be discussed. Attendees will learn:
A completely new and different way to view your roles and responsibilities as a clinician.
Practical suggestions for video conference and data-sharing solutions.
Real world experience in delivering rehabilitation counseling remotely.
Speakers:  William (Bill) Campbell, MCISc, eEHDI Advocate & Activist, Audiologist, a Past President of CAA and Erica Zaia, MSc, Audiologist, CAA Board Member
All CEU webinars are valid for one CEU.