Webinar: Feb. 25, 2020
Upcoming FREE Webinar: The Importance of Vestibular Assessment in Sport-Related Concussions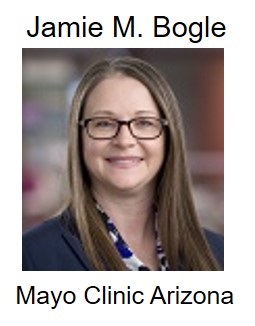 Speaker: Jamie M. Bogle, AuD, PhD, Division Chair of Audiology, Assistant Professor of Audiology, Mayo Clinic Arizona
Date: Tues, Feb 25, at 12 pm ET
CAA Members Register Now – Free
(remember to sign in first then select members only links)
Non CAA Members – Webinar Registration – fee $50.00
ABSTRACT: Sport-related concussion is a significant public health concern that requires a multidisciplinary team to appropriately manage.  Athletes often report dizziness and imbalance following concussion.  Vestibular diagnostics can provide significant information for providing appropriate management to these patients.  Identifying underlying deficits related to oculomotor function, gaze stability, and balance help to appropriately refer athletes to appropriate rehabilitation services and education accommodations, but also serve as biomarkers for recovery and when it is safe for the athlete to return to play.  The purpose of this presentation is to provide background on the current understanding of concussion on the peripheral and central vestibular system and to describe an abbreviated protocol useful in identification of acute injury and for monitoring recovery.
Learning Points
To describe the importance of understanding concussion symptoms and clinical presentation
To analyze current understanding of concussion presentation in the vestibular clinic
To evaluate current diagnostic capabilities in evaluating concussion and concussion recovery in the vestibular clinic
Speaker: Jamie M. Bogle, AuD, PhD
Division Chair of Audiology, Assistant Professor of Audiology, Mayo Clinic Arizona
Jamie M. Bogle, AuD, PhD, is an Assistant Professor of Audiology at the Mayo Clinic College of Medicine and Science and the division chair of Audiology at Mayo Clinic Arizona.  Clinically, Dr. Bogle evaluates children and adults with dizziness and imbalance due to peripheral and central conditions.  She is interested in improving the diagnostic tools available for evaluating patients across the lifespan to better understand inner ear function in both typical and disordered patients.  Her research interests include the integration of visual and vestibular information in individuals with neurological impairments, including concussion, and the improved understanding of the importance of vestibular gravito-inertial information into overall body function.  She earned her Doctorate of Audiology (AuD) and PhD from the University of Colorado at Boulder and was awarded the James and Martha Crawford Endowed Clinical Research Fellowship in Otolaryngology at Mayo Clinic Florida.  She was awarded the Outstanding Early-Career Audiologist Award in 2018 and was recently elected to the Board of Directors for the American Academy of Audiology.
CAA Members Register Now – Free
(remember to sign in first then select members only links)
Non CAA Members – Webinar Registration – fee $50.00
This webinar is eligible for a CAA CEU.