Webinars
CAA Webinar: Motivation, Cognition and Listening Effort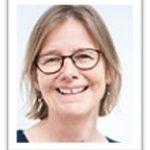 Date: June 28, 2018 at 12 p.m. ET
Speaker:  Professor Mary Rudner
Join us on Thursday June 28, 2018 as Professor Mary Rudner presents Motivation, Cognition and Listening Effort.
Hard of hearing people often find that listening is effortful. This makes listening effort an important phenomenon to study. However, there has been a lack of consensus among the research community concerning both the definition of listening effort and how to measure it. The Framework for Understanding Effortful Listening (FUEL, Pichora Fuller et al., 2016) brings together tools and concepts to form a basis for future work on understanding listening effort. It also provides a scientific definition of listening effort: the deliberate allocation of mental resources to overcome obstacles in goal pursuit when carrying out a listening task. Fundamental to the FUEL is Kahneman's (1973) model of attention and effort, which describes how available cognitive resources are allocated to on-going tasks. This allocation process can also be understood in terms of working memory. The decision to allocate cognitive resources to a listening task often depends on motivation and the pleasure of hearing significant sounds.
In this CAA webinar, I will describe the FUEL and how it can be used as a tool for understanding effortful listening. I will also provide examples of the way in which the FUEL is driving current research.
Learning points:
1. The role of cognition in listening
2. Understanding the Framework for Understanding Effortful Listening (FUEL)
3. Methods of measuring listening effort
Speaker: Mary Rudner, Professor in Disability Research, Linnaeus Centre HEAD, Department of Behavioural Sciences and Learning, Linköping University, Sweden.
Mary Rudner is Professor of Disability Research specializing in Cognitive Hearing Science at Linköping University, Sweden and guest professor at Lund University, Sweden. At Linköping University, she is Deputy Research Manager at the Linnaeus Centre HEAD, for research on HEaring And Deafness, and Director of Studies of the HEAD Graduate School. Her research interest is in the role of cognition in language and memory. Her work is funded by Swedish Research Council, Swedish Foundation for Humanities and Social Sciences, Swedish Council for Health, Working Life and Welfare and she has received career awards from Linköping University. She collaborates nationally and internationally. Recent work has focused on cognitive representation and cross-modal plasticity associated with deafness.
References
Kahneman, D. (1973). Attention and Effort. Englewood Cliffs, NJ: Prentice-Hall, Inc.
Pichora-Fuller, M.K., Kramer, S.E., Eckert, M.A., Edwards, B.B., Hornsby, B.W.Y., Humes, L.E., Lemke, U., Lunner, T., Matthen, M., Mackersie, C.L., Naylor, G., Phillips, N.,  Richter, M., Rudner, M., Sommers, M.S., Tremblay, K.L. & Wingfield A. (2016). Hearing Impairment and Cognitive Energy: The Framework for Understanding Effortful Listening (FUEL). Ear and Hearing, 37, 5S-27
---
Canadian Academy of Audiology (CAA) is excited to be launching this new educational product for our Members. The CAA annual Audiology conference has a compelling reputation for delivering high quality, relevant education by the Canadian and international speakers. We will provide a similar level of quality in our webinars, intended to give even more benefits to the members of CAA. We already provide highly regarded blogs, a popular online professional journal and weekly newsletters to educate, stimulate discussion and inform Audiologists on relevant topics.
Our first webinar will be open to everyone. Subsequent webinars will be free for our members. These webinars are being recorded and will be available to our Members later.
---
Continuing Education Credits (CEU) Information
This webinar is valid for one CEU credit. After the webinar those that attended will receive a "Thank you for attending" email from GotoWebinar. Please keep that email as proof of attendance.
---
We are using the GotoWebinar/LogMeIn program to present this webinar. Test your computer connection now to avoid delays in signing onto the webinar.
Once you register for the webinar you will receive a webinar confirmation email with information on how to join the session. Quick facts below:
Join the webinar using your computer to see the presentation (PPT).
You will hear the audio by using your computer speakers/headset, or by phone.
All attendees are muted during the session, you will be able to type questions to the Speakers.
If you have a slower internet connection, please listen by phone, and not computer speakers.
This webinar is being recorded and will be made available later to members.
If you have concerns after you have tested your computer connection please feel free to ask for help at contact@canadianaudiology.ca
The Canadian Academy of Audiology (CAA) is a professional association dedicated to enhancing the role of audiologists as primary hearing health care providers through advocacy, education and research.
---