2017. That feels like a loaded number, but then again, every start to a new year does. 2017 though, I think will be different. I think that 2017 will be a year of possibilities for us, audiologists. I recently learned that the year 2017 actually marks the 20th anniversary for CAA, so I think that this year we can not only make new personal resolutions as most of us probably do each year, but we should also make career resolutions to co-memorate this important birthday. Where do we see audiology in 5, 10, 20, 50 years? Where do we see ourselves fit into this vision of the future of audiology? How great are we willing to make audiology? I, for one, would like to have a hand in what audiology will be – that's actually why I became a member of CAA all these years ago and why I continue to be involved in volunteer committees at CAA.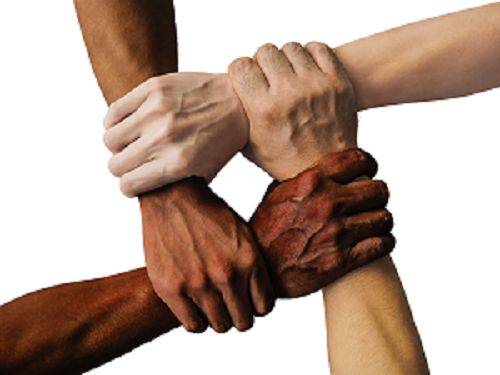 Audiology has come a long way since it was born many many years ago. In thinking about this 20th birthday for CAA, how far we've come as an organization and as audiologists, as a profession, I started to survey a handful of audiologist friends around me and asked the following questions:
What does audiology mean to you?
What does CAA mean to you?
What do you see in the future of audiology?
The answers I received were quite inspiring and included:
"Audiology is a diverse field with a shared love: helping others communicate better." "I view CAA as the national support network for all of us, educating, promoting, advocating." "I see audiology having a larger role in the overall health of Canadians, hearing and balance are critical parts of aging well." "Empowering people to hear and be heard."
The words that stood out to me the most were "love", "support", "empowering" and "overall health". We "love", "support" and "empower" our patients with our work, by being the best we can be for them to help them communicate better. But, now, let's think about that last one for a minute. "Overall health". I completely agree! As audiologists, we should be working in an interdisciplinary way and hand-in-hand with other health care professionals, including but not limited to, family physicians, ENTs, physiotherapists, optometrists, rehabilitation therapists, occupational therapists, social workers, speech language pathologists, psychologists, educators, and the list goes on. We should be working with these individuals all the time, everyday, so close with them that no one will ever need to say "what's audiology? Ideology?" We've all heard it!
So the question is, how do we do this? Well, we get out of our comfort zone. We attend seminars and conferences and networking events with those professionals and we present our work and our people to them. We also keep a roster of all of our patients' health care providers and stay in constant communication about their care and our thoughts about effective follow-up and next steps (with their consent, of course). An inter-professional collaborative approach to audiology services could not only strengthen patient-care to produce the best health outcomes for our patients and their families, but would also contribute to positive learning/education opportunities for us, audiologist and the system itself (DeWitt, 2007; Rice, 2000; Thy, 2014). This inter-professional approach to health care is supported by a few primary health groups already, including the Canadian Medical Association (2007), the Canadian Nurses Association (2011), the Canadian Pharmacists Association (2007), as well as many others, I'm sure. The evidence supporting the importance and need for inter-professional collaboration is clear and tells us that nearly 70% of health care errors and adverse events occur because of a lack of communication between professionals (Fewster-Thuente & Velsor-Friedrich, 2008). That being said, collaboration and constant communication is difficult and takes time to manage in our day to day work, but it is so important for ourselves as professionals and for our patients as the individuals that we support and advocate for, that we have to make the time and the effort and be better for them.
CAA has done a tremendous job at allowing collaborations and networking with other health care professionals in past years, and I hope it continues. For 2017, my resolution will be to get myself out there more. Out of my comfort zone, and shout audiology in the ears of all, so that "audiology can have a larger role in the overall health of Canadians", as Maxine so beautifully said, and truly honour 20 years of CAA and of our own audiologists who decided 20 years ago that "audiologists would be primary hearing health care providers through advocacy, education and research." (Canadian Academy of Audiology, nd).
Thank you to Maxine Armstrong and Paula Ferguson for your survey contributions to this blog piece.
Author: Salima Jiwani

---
Contact Us
References:
Canadian Academy of Audiology. (nd). Vision/Mission. Retrieved from
Canadian Medical Association.  (July 2007). Putting patients first®: Patient-centred collaborative care – a discussion paper. Retrieved from
Canadian Nurses Association. (November 2011). Position Statement – Interprofessional Collaboration. Retrieved from
http://cna-aiic.ca/~/media/cna/page-content/pdf-en/Interproffessional-Collaboration_position-statement.pdf
Canadian Pharmacists Association. (2007). Interdisciplinary Collaboration in Primary Health Care. Canadian Pharmacists Journal, 140(1): S5-S7
DeWitt C. Baldwin Jr. M.D. (2007) Some historical notes on interdisciplinary and interprofessional education and practice in health care in the USA, Journal of Interprofessional Care, 21:sup1, 23-37
Dinh, Thy. (March 13, 2014). Why Interdisciplinary Health Care Teams Are Better for Canadians and the Health System. The Conference Board of Canada. Retrieved from
http://www.conferenceboard.ca/economics/hot_eco_topics/default/14-03-13/why_interdisciplinary_health_care_teams_are_better_for_canadians_and_the_health_system.aspx.
Fewster-Thuente, Lori & Velsor-Friedrich, Barbara. (2008). Interdisciplinary Collaboration for Healthcare Professionals. Nursing Administration Quarterly, 32(1): p 40–48
Rice, Angie H. (2000). Interdisciplinary collaboration in health care: Education, practice, and research. National Academies of Practice Forum: Issues in Interdisciplinary Care, 2(1): 59-73.