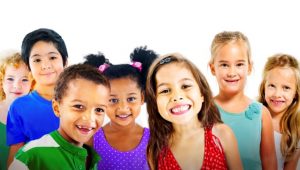 "Hands & Voices is a non-profit, parent-driven organization dedicated to supporting families of children who are deaf or hard of hearing. We are non-biased about communication methodologies and believe that families can make the best choices for their child if they have access to good information and support. Our membership includes families who communicate manually and/or orally. From American Sign Language to cochlear implants, our organization represents people from all different approaches to, and experiences with, deafness or hearing loss."
Communication mode or methodology can be a sensitive issue. Although likely less politicized than in the past, there are few professionals or teams that can provide families with all the information and support needed on their journey after diagnosis.
I became aware of Hands & VoicesTM two years ago. A new Alberta chapter has begun and I am helping to compile a toolkit and resource list for families. An especially intriguing element of their organization is the Guide by Your Side (GBYSTM) program. From my understanding (I have not witnessed or been involved in this program first-hand), families are assigned trained and compensated Parent Guides (often parents of D/HH youth themselves) to provide support and information to families. (Note: D/HH stands for Deaf, deaf, Hard of Hearing and/or hard of hearing).
Based in Colorado with a national presence in the U.S., there are now chapters in British Columbia, Alberta and Ontario. However, being a non-profit, parent/volunteer-driven organization, it may take some time for these chapters to have a recognized presence at a provincial level. Happily though, their closed Facebook pages are kept updated with information and events – making it possible for families to connect locally with other families with D/HH youth.
If you have an organization you would like profiled on our blog, please let us know!
Author: Amberley Ostevik
Contact Us