Supporting Adults With Hearing Loss
Date: Wednesday, October 20th (7pm to 9pm EST) 
CAA Members View the Recording - log in to view
 Non Members Fee $75 – Register Now            Non Member Students Fee $20 – Register Now

Moderator: Sarah Mason, AuD, Academic Coordinator for Clinical Education at Dalhousie University.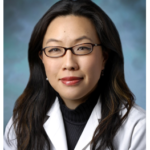 Keynote Speaker: Esther Oh, MD, PhD, Associate Professor, Johns Hopkins University School of Medicine
Abstract:
There are 50 million individuals living with dementia world-wide, and the costs associated with caring for these individuals are currently estimated to be close to 1 trillion dollars. The risk of dementia increases with age, and due to the rising life expectancy around the world, the number of individuals with dementia is expected to rise up to 152 million by year 2050. Recently, the Lancet Commission reported that hearing loss is an important risk factor for incident dementia, and currently there is an on-going randomized controlled trial to determine if treating hearing loss results in prevention of cognitive decline.
Hearing loss is highly prevalent in older adults with dementia, and neuropsychiatric symptoms (NPS) commonly associated with dementia (e.g., delirium, depression, agitation, anxiety, apathy, and irritability) may be exacerbated by sensory deprivation and poor communication resulting from age-related hearing loss. Treating hearing loss may represent a low-cost, low-risk approach that could potentially prevent and/or treat neuropsychiatric symptoms in patients with dementia. In the presentation, examples of how screening for hearing loss may lead to tailored interventions for NPS by multi-disciplinary teams will be discussed. Finally, the importance of choosing outcome measurements that would lead to sustained change in clinical practice will be discussed during the presentation.
3 Key learning points:
Learn about the association between hearing loss and Alzheimer's Disease and Related Dementias (ADRD)
Learn about hearing loss as a risk factor for future ADRD
Learn about addressing hearing loss to treat neuropsychiatric symptoms of ADRD


Speaker Bio

Dr. Esther Oh is an Associate Professor in the Division of Geriatric Medicine and Gerontology (Department of Medicine) at the Johns Hopkins University School of Medicine. She also holds appointments in the Department of Psychiatry and Behavioral Sciences, Division of Neuropathology, and Cochlear Center for Hearing and Public Health. She is also the Co-Director of the Johns Hopkins Memory and Alzheimer's Treatment Center which is a multi-disciplinary clinic with geriatricians, neurologists and psychiatrists.

Dr. Oh's clinical and research interests are focused on Alzheimer's Disease and Related Dementias (ADRD). She has been closely working with faculty members from the Johns Hopkins Cochlear Center for Hearing and Public Health to better understand the role of hearing loss in caring for patients with dementia. More recent collaborations include addressing hearing loss to improve behavioral problems associated with dementia and improving hearing health care within hospital settings to reduce incidence of delirium. She is a past Chair of the Perioperative Cognition and Delirium Professional Interest Area of the Alzheimer's Association, and currently the President-Elect of the American Delirium Society. She is also a recipient of multiple research grants from the National Institute on Aging (NIA)/National Institutes of Health (NIH).
BREAK
Sarah Mason presents the Jean Kienapple Award to Robbie Davidson – Awarded to recognize clinicians who deliver outstanding clinical services on an ongoing basis, as recognized by peers and clients.
Contributed Research Paper:  "First clinical trial of the QAAP, a new protocol and clinical tool designed to assess the audiological needs of individuals with hearing loss."  Mathieu Hotton, Assistant Professor, Laval University & Jean-Pierre Gagné Ph. D.
3 key learning points:
Participants will be made aware of the existence of a valid, comprehensive, and consistent audiological needs assessment protocol.
Participants will understand the potential impacts of the implementation and use of the QAAP-YOA on their workload and job quality.
Participants will know ways to facilitate the implementation of the QAAP-YOA in their practice and to minimize its impact on their workload.
Contributed Research Paper:  "Development of a case history form for adults with audio-vestibular conditions related to COVID-19" Andreea Hajas, M.Cl.Sc./Ph.D. Student – Audiology/Hearing Science, Western Ontario
3 key learning points:
Engaging an expert panel and reaching consensus
Developing clinic-ready tools
COVID-19 and audio-vestibular conditions
Featured Sponsor Presentation:

Well-being in Phonak Paradise: 
Stacey Rich, MClAud, AudA, Manager Audiology Leadership and Training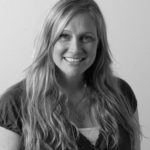 Abstract:
The evidence continues to grow in this scientific discussion that one's overall well-being, across multiple dimensions, is critically linked to hearing well. However, integrating this evidence into everyday clinical consultations and technology discussions that are impactful and easy to understand can be difficult. This brief presentation will highlight innovative hearing performance features available in Phonak Paradise that can be leveraged to address specific listening and communication needs and help clients and their families in their journey to hearing well and overall well-being.
Learning Objectives:
People who attend this session will become familiar with the dimensions of of Phonak's Well-Hearing is Well-Being™ philosophy.
Attendees will be able to identify features in Phonak Paradise which can help clients in challenging listening environments like noisy restaurants and large group conversations.
Viewers will learn how Roger remote microphones can address challenges and support a client in all three dimensions of well-being.
20 Questions  – Sarah Mason interviews Lorienne Jenstad on the topic of Adult Hearing Screening
Lorienne Jenstad Bio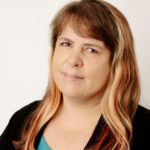 Lorienne Jenstad, PhD, is an audiologist and Associate Professor at the University of British Columbia's School of Audiology and Speech Sciences.  Her teaching and research interests include hearing and aging, hearing aid processing, and hearing health care for older adults.  She is currently conducting research studies on hearing aids, communication between patients and health care providers, and treatment strategies for workers with hearing loss. She has done work alongside physicians and nurses in developing messages and strategies to support primary care providers in detecting and managing hearing health care for their older patients. Her work has been funded by NSERC, CIHR, Mitacs, Vancouver Foundation, the Michael Smith Foundation for Health Research, and industrial partners. 
Abstract
Most audiologists know that many adults with hearing loss in Canada are unaware of their hearing loss, or do not pursue hearing health, or choose not to receive or use any management or treatment offered to them. I will answer questions about what consumers, researchers, and clinicians think about these barriers, and discuss possible strategies that individual clinicians can try as well as strategies for local, provincial, and national initiatives to change the landscape of hearing health in Canada.
 Learning Objectives
Describe many of the barriers to hearing health in Canada
Understand the role of audiologists in facilitating access to hearing health by adults
Articulate the role of physicians in encouraging hearing health uptake
CAA Members View the Recording - log in to view
 Non Members Fee $75 – Register Now            Non Member Students Fee $20 – Register Now