Trends in Pediatric Hearing Care
Date: Tuesday, September 21st (7pm to 9pm EST) 
CAA Members View the recording - log in to view
 Non Members Fee $75 – Register to view the recording           
Non Member Students Fee $20 – Register  to view the recording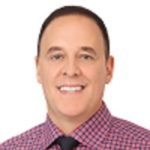 Moderator: Dave Gordey, Director of Pediatric Audiology and Research, Centre for Applied Audiology Research, Adjunct Research Professor, Western University
Keynote Speaker: Andrea Pittman, PhD CCC-A, Arizona State University – Associate Professor, Director, Pediatric Amplification and Auditory Prosthesis Laboratories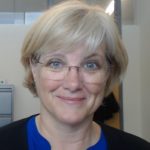 Abstract: 
A principal objective in pediatric hearing research is to identify acoustic and auditory factors that affect children's ability to communicate in daily life. Understanding these factors leads to more informed selection of amplification features for children. In this presentation, the benefits of specific hearing-aid features for children will be reviewed. The remainder of the presentation will focus on recent work examining the broader impact of hearing loss and hearing-aid fitting strategies on children's ability to listen and learn new information. This work includes the effects unilateral hearing loss, comparison of DSL vs. NAL fitting targets, and the characteristics of children's spatial hearing ability.  In addition to highlighting listening needs that are unique to children, these studies reveal the pervasive effects of hearing loss on their communication and learning as well as the independent effects of hearing-aid features across a variety of auditory domains.
Learning Objectives:
People who attend this presentation will become familiar with the spatial hearing abilities of children with hearing loss as well as the behavior of noise management features in their hearing aids.
Attendees will gain an appreciation for the differences between popular hearing aid fitting strategies designed for children
Viewers will understand the broader effects of peripheral hearing impairment on children's ability to listen and learn in daily life.
 Speaker Bio
Dr. Pittman is an Associate Professor in the Speech and Hearing Science program at Arizona State University. She is the Director of the Pediatric Amplification and the Auditory Prosthesis Laboratories. Her research focuses on the effects of hearing loss and amplification features on listening, learning, and recall of new information across the lifespan. Her work has been funded by grants from federal, foundation, and industry sponsors.
       BREAK
Dave Gordey presents Honours of the Academy Award to Elizabeth Fitzpatrick – Awarded For outstanding contribution to audiology or a related field.
Contributed Research Paper:  Shaghayegh Omidvar, PhD student, University of Ottawa,  "Auditory brainstem responses in children with or at risk of central auditory processing disorder: A scoping review."
3 key learning points:
In spite of the diversity in the results of click ABR, most studies indicated increase in the wave latencies and/or decrease in the wave amplitudes of click ABR in children with/ at-risk of CAPDs.
The results of speech ABR assessments were more consistent and prolongation of the transient components of speech ABR was observed in these children, while sustained components remained unchanged.
It seems that speech ABR assessments yield more reliable findings than click ABR in children with CAPDs
Contributed Research Paper: Zohreh Ahmadi, PhD student, University of Ottawa, "Introduction of T-complex"
3 key learning points: 
Components and origins of T-complex
Lateralization and maturation of T-complex
Influencing parameters on T-complex
Featured Sponsor Presentation: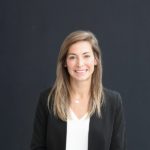 "Remote Microphones and Digital Modulation"
Rebecca Angel, M.Sc., Aud (C), RAUD, Business Development Manager
Oticon Canada
Abstract:
In this presentation, we will discuss the differences between FM, DM, and Bluetooth, with a focus on Oticon's newest DM classroom transmitter, EduMic.
3 Key Learning Points:
• Why Remote microphone systems are important
• How digital modulation works
• Classroom scenarios with Oticon EduMic and Phonak Roger
Speaker Bio:
Rebecca is an audiologist and business development manager for Oticon Canada. She has a background in neuroscience and a masters in audiology from UBC. She currently works with Oticon supporting clinics, hospitals and schools in western Canada with Oticon hearing aids and accessories.
20 Questions  – Dave Gordey interviews Marlene Bagatto on the topic of
Challenges and Opportunities of Working with Children who have Unilateral Hearing Loss
     Marlene Bagatto Bio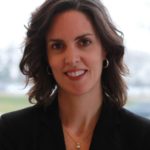 Marlene Bagatto is an Assistant Professor in the School of Communication Sciences and Disorders and the National Centre for Audiology at Western University in London, Ontario. The research in her Pediatric Audiology Strategies and Systems Laboratory focusses on policy and practice integration for infant and child hearing. Dr. Bagatto is Past President of the Canadian Academy of Audiology and Chair of the Canadian Infant Hearing Task Force
Abstract 
A discussion about the challenges and opportunities encountered by those who work with children who have unilateral hearing loss will occur in this interactive session. Hosted by Dr. Dave Gordey with special guest Dr. Marlene Bagatto, a variety of topics related to the assessment and management of unilateral hearing loss in children will be addressed. Participants will be encouraged to ask questions during the session to facilitate a meaningful learning experience.
 Learning Objectives  
Describe common clinical challenges when working with children who have UHL
Explain research opportunities for managing children who have UHL
Be able to discuss the impact on parents when learning about UHL in children
CAA Members View the recording - log in to view
 Non Members Fee $75 – Register to view the recording           
Non Member Students Fee $20 – Register  to view the recording