DATE: Thursday, April 22nd– 1 PM ET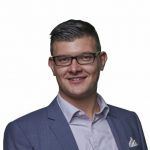 SPEAKER:  Speaker: Andreas Seelisch, M.Sc., B.H.Sc. (Hons), Reg. CASLPO , Director of Audiology, Hearing Solutions
Abstract:
Many clinicians enter audiology unaware that sales acumen was something they might need. Whether it's not an interest, does not come naturally or was wasn't a part of their formal education, it does remain a very real part of private practice. This evidence based talk addresses some of the aspects of our profession that make many of us uncomfortable such as talking about money, hearing aids being expensive and other common objections we face when counselling with our patients.
This talk will address reconciling what it means to be both a medical professional as well as a salesperson and how that doesn't need to be a conflict. We will identify a variety of practical tools and strategies for clinicians to choose from that can organically compliment their individual style and ultimately help achieve success in reaching more patients while feeling good about it! Finally it covers what the literature tells us about some of the most common objections and how we can use that understanding to help manage those objections better.
Help reconcile what it means to be an audiologist as well as a sales professional
Discuss common objections, what they mean and how to manage them
Provide tools and strategies that help us better understand and connect to our patients
Speaker: Andreas Seelisch, M.Sc., B.H.Sc. (Hons), Reg. CASLPO , Director of Audiology, Hearing Solutions
Andreas Seelisch is the Director of Audiology at Hearing Solutions, the largest independently owned and operated hearing aid retailer in Ontario.  He graduated from Western University with a Masters in Communication Sciences and Disorders in 2008 and completed his thesis work at the National Centre for Audiology on the sound quality impact of frequency compression technology. His current research focus is on clinically applicable topics such as clinical practice guidelines and exploring barriers to hearing aid uptake.