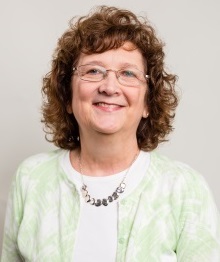 SPEAKER: Dawna E. Lewis, PhD, Senior Research Associate, Boys Town National Research Hospital, Omaha, Nebraska
Abstract:
The negative effects of noise, distance, and reverberation on children with hearing loss have been well-documented. In many situations, hearing instruments alone are not sufficient to allow communication access for these children across a range of environments.  Research also has shown that children with normal hearing and special listening needs can be negatively impacted by poor acoustics. Remote microphone systems are designed to overcome the deleterious effects of noise, distance, and reverberation. In the 1960s, self-contained remote microphone systems using frequency modulation (FM) technology and body-worn receivers were first introduced. Advances in remote microphone technology have continued to improve their flexibility, adaptability, and convenience. Although ongoing advances in hearing-instrument technology also have resulted in improved speech understanding for listeners with hearing loss, use of remote microphone systems remains an important option for speech understanding in complex acoustic environments. This seminar will provide attendees with a discussion of research on personal remote microphone technology for children as it relates to their communication access.  Future research needs to continue to advance our evidence base also will be addressed.
Learning Points:
Have knowledge of advances in personal remote microphone technology since its introduction in the 1960s.
Have knowledge of the impact of remote microphone technology on speech understanding in children with hearing loss and in children with normal hearing who have special listening needs.
Have knowledge of research findings regarding remote microphone technology.
Speaker: Dawna E. Lewis, PhD, Senior Research Associate, Boys Town National Research Hospital
Dawna Lewis, PhD, is a Sr. Research Associate at Boys Town National Research Hospital in Omaha, Nebraska.  She has presented and published on topics involving pediatric audiology/amplification and hearing assistance technologies, including remote microphone systems. Dr. Lewis served on the AAA Task Force on Guidelines for Remote Microphone Hearing Assistance Technology.  She is involved in research addressing issues related to amplification and speech perception in children. Recent work has examined the impact of mild bilateral and unilateral hearing loss on children's speech understanding in complex environments by manipulating acoustic and visual characteristics of the environments and tasks.