DATE: Thursday, November 19 -7 PM ET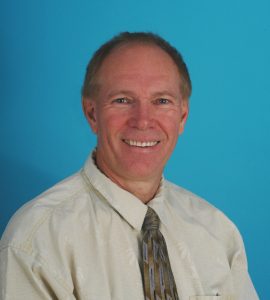 SPEAKER: Richard S. Tyler, Professor, Tinnitus Clinic Director, Department of Otolaryngology, The University of Iowa
Abstract:
It is important to distinguish the tinnitus from the reactions to the tinnitus. We have referred to this as our "Psychological Model". The reactions are also influenced by our individual live experiences and our psychological make-up. The tinnitus can be measured with loudness ratings and the minimum masking level. The reactions can be measured with the Tinnitus Primary Functions Questionnaire. Everyone is different, but the common reactions are 1) thoughts and emotions, 2) hearing, 3) sleep and 4) concentration. Tinnitus Activities Treatment addresses these individual differences. We have compared the Meaning of Life in tinnitus and cochlear implant patients.
Learning Points:
1.  Understand the challenges faced by tinnitus patients
2. Learn strategies to show them you care and want to be helpful
3. Appreciate the significance of hearing difficulties and hearing a sound you have no control over
SPEAKER BIO: Richard S. Tyler, Professor, Tinnitus Clinic Director, Department of Otolaryngology, The University of Iowa
Richard received a B.Sc. (Communication Disorders) and a M.Sc. (Audiology), at the University of Western Ontario. He then received a Ph.D. in Psychoacoustics from the University of Iowa. He is currently a Professor in Otolaryngology and in Communication Sciences and Disorders at the University of Iowa. Richard has been a visiting scholar in China, South Africa, Australia, Sweden, Poland, Germany and France. He was made an Honorary Professor in The Society of Medicine and Natural Science, at the University of Parma, Italy, (2016) for my contributions to the Cochlear Implant field. His main areas of interest include tinnitus, hyperacusis and cochlear implants. He edited, Cochlear Implants: Audiological Foundations, the Tinnitus Handbook, Tinnitus Treatments, and A Consumer Handbook of Tinnitus. Richard has served on several grant review committees for NIH, VA, DOD and others. He has served on committees for the National Science Foundation, the World Health Organization, the Department of Defence, the American Academy of Otolaryngology, and the Veterans Administration. He sees tinnitus patients weekly, and hosts an annual Tinnitus and Hyperacusis Treatment Workshop every June.