DATE: Thursday, November 12th – 7 PM ET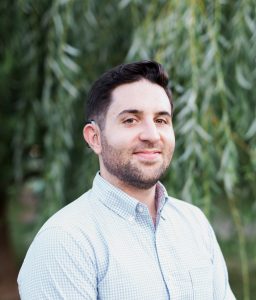 SPEAKER: Michael Hoffman, PhD, Pediatric Psychologist, Nemours/AI duPont Hospital for Children
Abstract:
This presentation will review counselling techniques that can be used during interactions with complex patients and their families. This includes specific techniques taught to psychologists that can increase patients/family engagement, elicit additional information, and facilitate problem-solving for common difficulties, including limited hearing aid usage, adjustment to a new diagnosis of hearing loss, and family disagreement with medical recommendations. Time will also be spent reviewing the role of diversity, multicultural identity, and cultural humility during patient interactions. Finally, strategies such as motivational interviewing will be modeled during case examples to highlight the counselling techniques. Overall, this seminar will provide attendees with clear, specific ways to navigate complex patient interactions and potentially facilitate better outcomes.
Learning Points:
1. Review specific techniques that can be used to increase patient satisfaction and engagement during appointments
2. Present a model for considering the role of multicultural identity and its impact on patient interactions
3. Highlight therapeutic techniques using case examples
SPEAKER BIO: Michael Hoffman, PhD, Pediatric Psychologist, Nemours/AI duPont Hospital for Children
Dr. Michael Hoffman is a Pediatric Psychologist at Nemours/AI duPont Hospital for Children who specializes in working with children with chronic medical conditions. Dr. Hoffman's clinical work centers on children with hearing differences, related hearing disorders, and cleft palate/craniofacial differences. This includes meeting with families who receive a new diagnosis of hearing loss, those going through the cochlear implant evaluation process, managing challenges related to anxiety, depression, and deaf identity, and reducing barriers to limited device usage. Dr. Hoffman's research focuses on integrating psychological services into Audiology/ENT clinics and improving quality of life in children and adolescents with hearing differences. Dr. Hoffman is also a deaf individual, utilizing one cochlear implant and one hearing aid.