The Canadian Academy of Audiology has funded several research projects over the past 7 years that are conducted by Canadian Audiologists.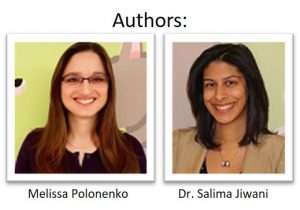 We thought that we'd take the opportunity to highlight where some of these projects take place and what these projects are about (see Figure).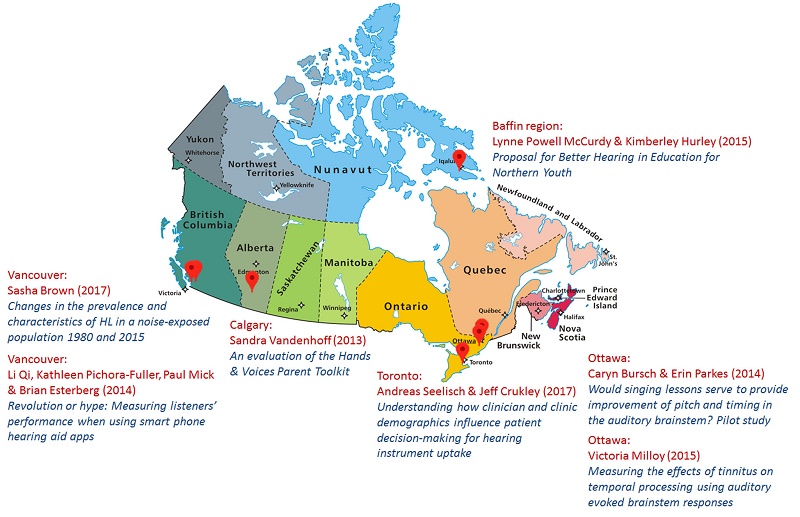 Stay tuned for future blog posts and/or podium presentations for more details about these interesting clinical projects!
What's the impact of receiving the CAA Clinical Research Grant? Here are two testimonials from previous winners:
"The support that I received from the CAA Clinical-Research Grant has assisted me in pursuing clinical research that is relevant to the care of my clients. I also found that personally the vote of confidence that the CAA demonstrated in awarding me this grant, and allowing me to present it at the annual CAA conference, was a great boost to my energy level. Diversity is the key to functioning as a clinical audiologist for almost 35 years, and occasional research (such as that sponsored by the CAA) adds to the enjoyment of my work life." ~ Marshall Chasin, 2011 Grant Winner
"CAA Clinical-Research Grant has given me an opportunity to take research from the lab to the real world. I could integrate scientific evidences from my own patients into my clinical practice. I have also come up with more research questions giving me a strong motivation to continue research within clinical work. I am also very delighted to share common interests with other researchers and clinicians, and to collaborate with them in my research work." ~ Akram Keymanesh, 2012 Grant Winner
Do you have an interesting clinical question and would like to conduct some research? Consider applying for this year's CAA Clinical Research Grant!
The CAA Clinical-Research Grant aims to support individuals proposing to investigate a new and unique research question related to hearing and/or balance. Financial support includes either one award of up to $5,000, or two awards of up to $2,500, depending on available funds and the number of applications. Applicants will be offered support by the CAA Science and Education Committee (SaEC) to help coordinate access to proper resources and mentors, as needed. All submissions and queries are to be emailed to science@canadianaudiology.ca.
The deadline for applicants needing assistance from CAA SaEC for arranging mentors and other support is Sunday JULY 15, 2018 at midnight, EST.
The deadline for the complete application is Wednesday AUGUST 15, 2018 at midnight, EST.
For more information, see our website: https://canadianaudiology.ca/grants-and-bursaries/
Authors: Melissa Polonenko and Dr. Salima Jiwani